From 26th June to 1st July Genoa has been the Capital of the Shipping attending the Genoa Shipping Week having the highest peak with the 14th Edition of the Shipbrokers and Shipagents Dinner on 30 June 2017.
Lot of events and initiatives have been presented during the week and Hugo Trumpy had an active role organizing a Lunch at Associazione Motonautica Ligure in Corso Italia, one of the most fascinating places of Genoa, close to Boccadasse.
51 guests attended the "Lunch" representing the different sector of the Shipping where Hugo Trumpy is involved : Shipowners, Forwarders, Charterers, Insurance brokers,etc.;
"The Lunch is an opportunity to share an exclusive networking moment with our clients, fostering business relationships and having a great time with our next business partner" said Axel and Andrea Boesgaard, members of board.
The Guess had a buffet-lunch with Genoese traditional food on a seafront terrace and full-face to a stormy sea spending a couple of hours in a "friendly ambience".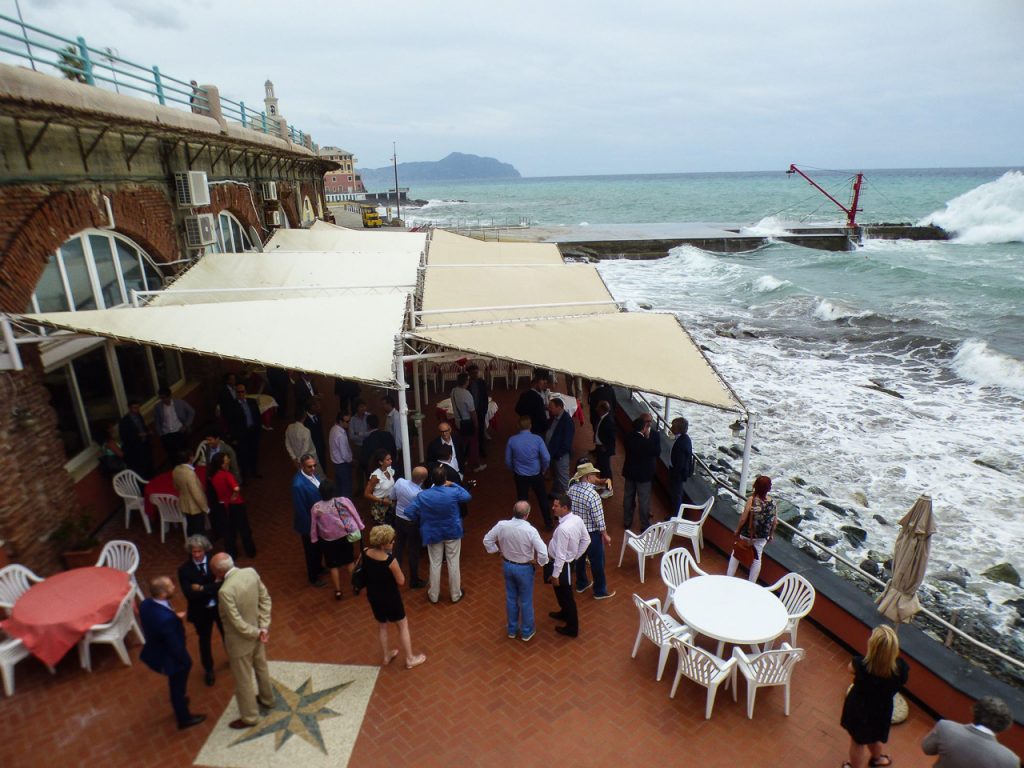 SalvaSalva
SalvaSalva