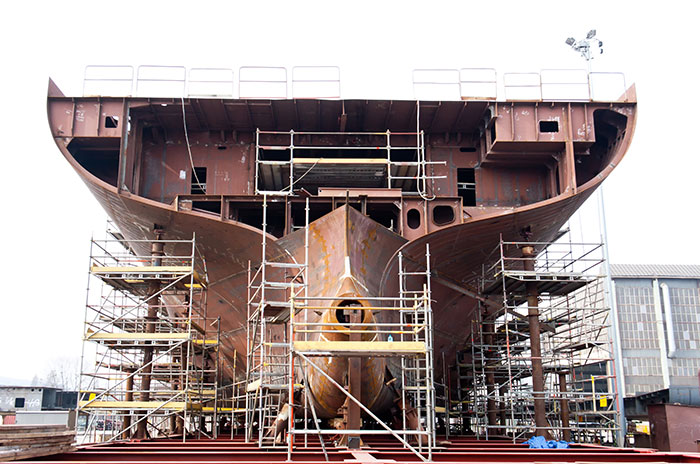 Since 1990 at the booming of Italian ship building industry our Company has been gained a very good experience in assisting his clients when they decided to build new ships in Europe.
It was immediately clear to our customers that the complexity of this work was to be entrusted locally to a well organized agency very familiar with his port realities and comprising a very qualified staff.
This was the case and since that time Hugo Trumpy has been providing logistic services and assistance to ships builders in strict contact with local shipyards implementing services year by year.
Services :
Coordination among shipyards and their suppliers
Negotiation with shipyard to grant the best possible prices
Site team and crew's lodging, planning and monitoring for full assistance
during ship building process
Costs supervising and control
Arranging Hotels. Transfers/ Car rentals/ Insurances
Goods and equipments movements
Daily report to ship's technical officers
Past Experiences:
Renaissance Cruises – 7 ships – Carrara
Princess Cruise Line – 5 ships – Trieste
Disney Cruise Line – 2 ships – Venice Marghera
Seabourn Cruise Lines – 3 new buildings – Genoa
Disney Cruise Line – 2 ship – Papemburg Germany
Viking Ocean Cruises – 6 ships – Marghera, Ancona